BOROUGH GREEN COMMUNITY WEBSITE
TMBC is running a consultation to alter a road name on IQW to 'Frank Bangay Way' to better reflect his enormous contribution to the Village
Badminton Club seeks new Members [more] (£3.00 !!!)
NEW COMMUNITY WARDEN CONTACT 07773 397131
Caution - for operational reasons this site has many links to Borough Green News, but the Parish Council has no control over information on that site
Next PARISH COUNCIL MEETING TUESDAY 2nd JUNE 2015 COGS ANNEX
Borough Green Bowls Club (more)
LONG AWAITED TRAFFIC REPORT FROM KCC
VILLAGE DIARY Courtesy of The Voice email Voice Office
POST OFFICE MOVE TO NISA.
PARISH COUNCIL WEBSITE , or email The Clerk
CITIZEN'S ADVICE every Wednesday [more]
BOROGRADS Events and Bookings
More at Borough Green News Why our request for the Henry to be listed as an Asset of Community Value was rejected [Answer ?] We do not endorse comments or opinions on outside information websites, or confirm the truth of anything said by TMBC.
CHRISTMAS LIGHTS SWITCH ON [pictures]
THE REAL SPIRIT OF CHRISTMAS

LIBERTY CHURCH

VOLUNTEERS WRAPPING PARCELS
ISLES QUARRY UPDATE www.boroughgreen-news.com
The Parish Council supplies this link for information only, and takes no responsibility for the accuracy of content in outside websites
VILLAGE HALL 50th ANNIVERSARY [pictures]
DOCTORS SURGERY or call 885555
IAN BANGAY'S BOROUGH GREEN PHOTO ARCHIVE
email your comments about the website.
Sevenoaks Chronicle - Our new Local Rep, Jane Albertine, [ email Jane ]
REPORT HIGHWAY FAULTS Potholes, main road streetlights, drains etc
FRIENDS AND NEIGHBOURS
WROTHAM PARISH COUNCIL PLATT PARISH COUNCIL
IGHTHAM PARISH COUNCIL PLAXTOL PARISH COUNCIL
Below: Mafeking Oak, and Staley's Path, recently replanted many thanks to Bill Graham. Recent reports from the TMBC and KCC Tree Officers say the Oak is dying, but we will check again in May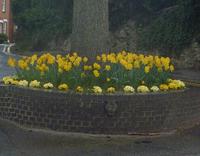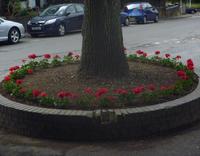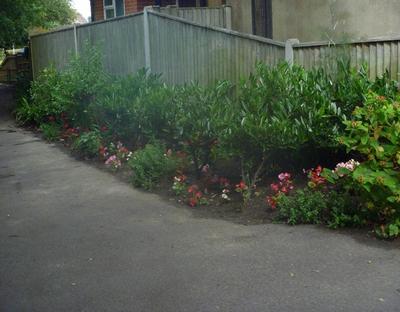 The Parish Council operates this website as a service to residents, but takes no responsibility for the content or accuracy of outside websites that it may link to for information
.
.
.
.
.
.
.
.
.