POSTCARDS FROM BOROUGH GREEN
This is a collection of postcards bought for the Village Hall many years ago by the Late John McWilliam, first is the Church of the Good Shepherd before the trees grew up.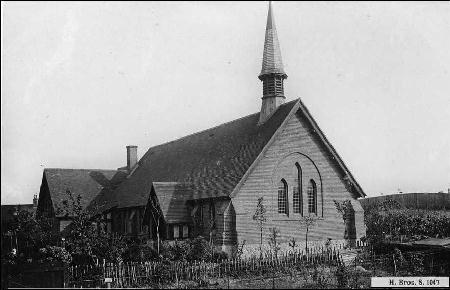 And below, two of the High St looking north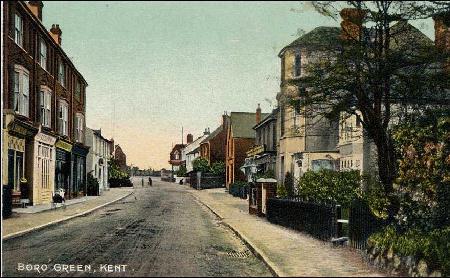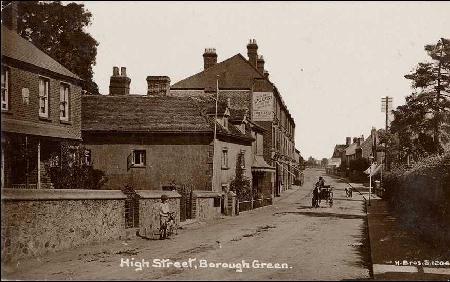 And the Lodge at Basted, on the Junction with Thong Lane and Basted Lane.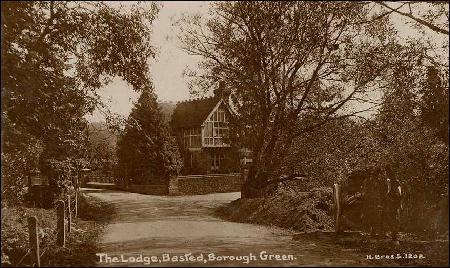 And below Maidstone Rd looking towards the Black Horse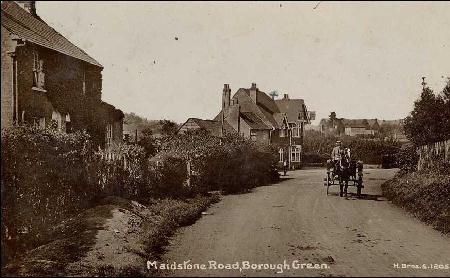 The High St looking south - not how different the line of the pavements are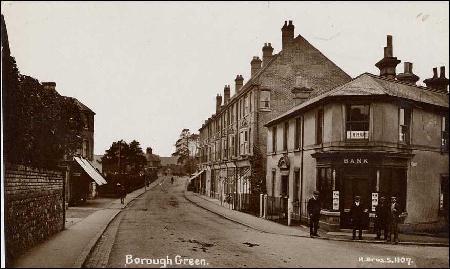 And the Red Lion and Western Rd Junction looking east. The shops on the left were demolished by trucks in the 70's, and are now the green. The wall in the left foreground was demolished to realign Western RD.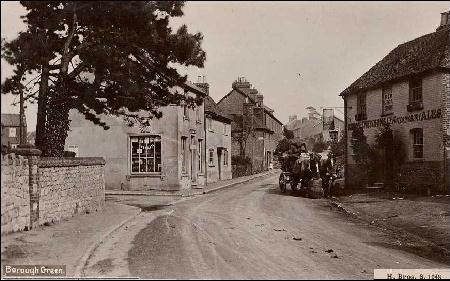 The Station, showing how the sideings peeled off to the right to the Goods Yard, where Roman Court is now, and the bridge under Fairfield into Talbots Sandpit.