WAR MEMORIAL CONSTRUCTION
Finished Memorial with temporary Draft Names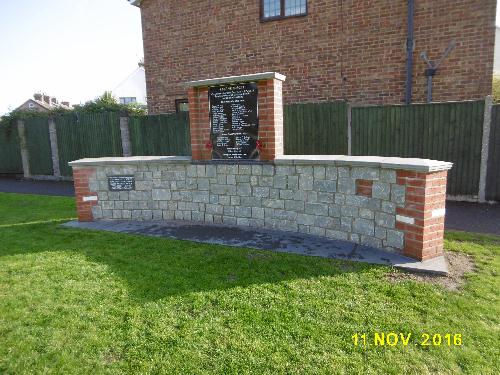 Bench Memorial and flag, topsoil supplied and levelled.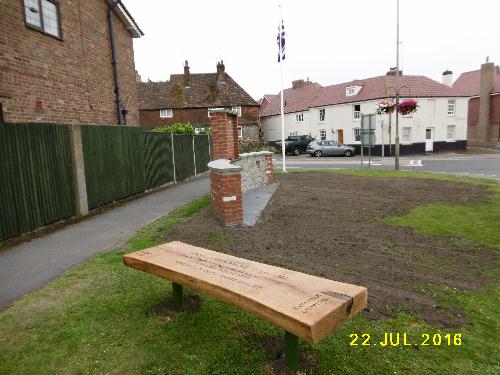 War Memorial all but finished now - just waiting name plaques. Draft List of Names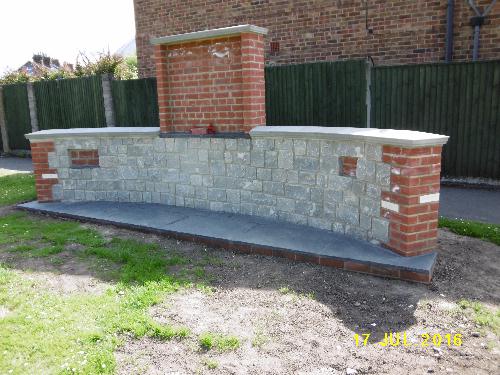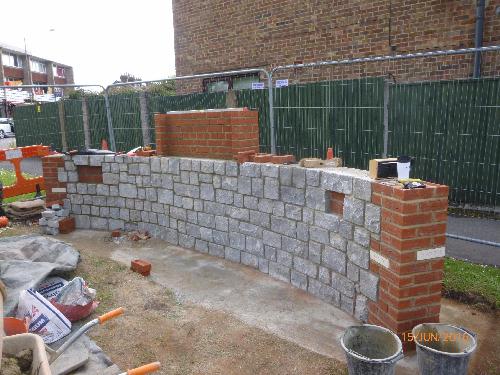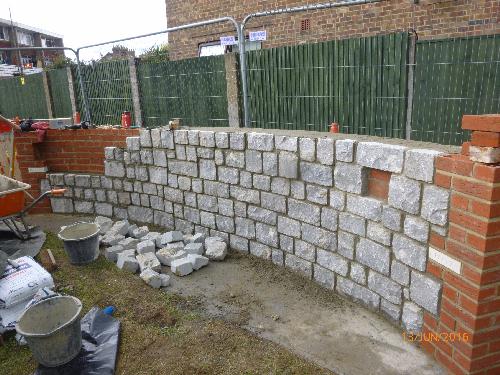 Ragstone nearing completion. Recess on the right is for BG Herald plaque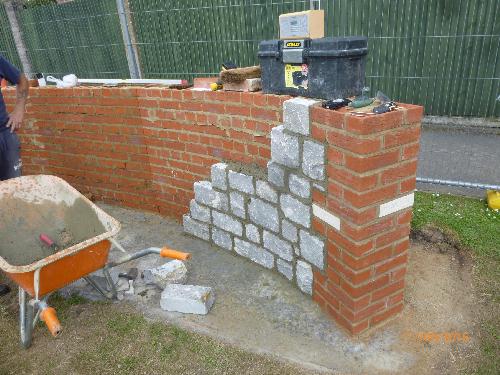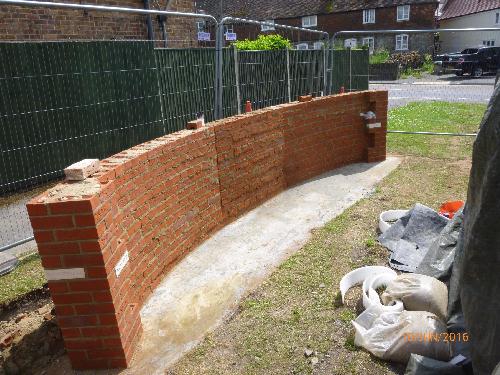 Below (L) Ray takes a shovel full (Rt) the completed hole, showing foundations from Brigg's and Russell's shops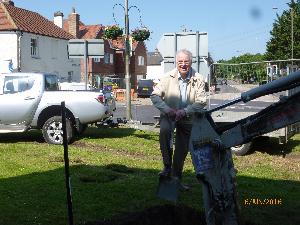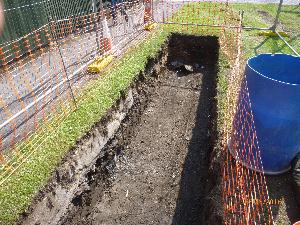 Below (L) Concrete pour (R) rear showing brickwork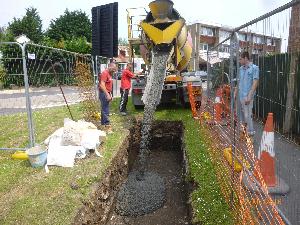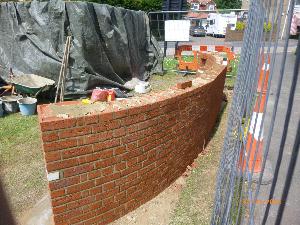 Below Showing White Bricks inscribed Wotham, Ightham, Platt, and Plaxtol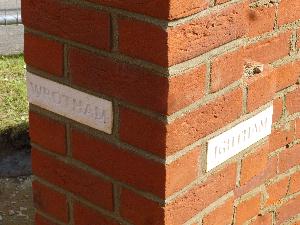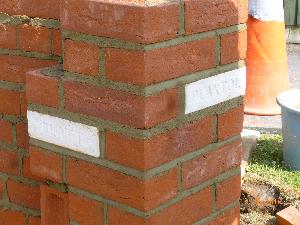 Below completed lower brickwork awaiting ragstone.
The central flat area is where the upper panel for the name plaque will be built